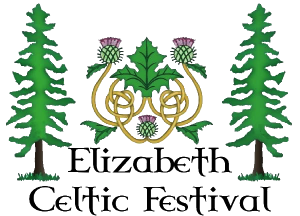 Thank you for completing your artisan registration for the 2022 Elizabeth Celtic Festival!
Just to double-check, please make sure you have:
SUBMITTED your application on the Artisans page
PAID your Booth Fee and deposit via Paypal (this means you have checked out twice).
If you have not, please click on this link and complete what you have missed. Thank you!
For dry camping, please see our Camping info and application at this link. The RV Park adjacent to the festival location with hookups is run by Elizabeth Parks & Rec and can be found by clicking here.
If you need information regarding bringing dogs to the festival, please click on this link.
If you need to contact our Artisans Coordinator, you can email artisans@elizabethcelticfest.org.
See you there!