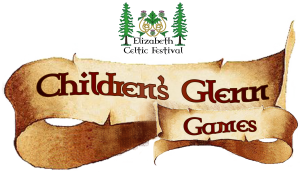 Catapult Contest – After the glue had tried on your catapult, practice shooting dry beans into the castle. Each day there is a Catapult Contest with prizes. Check the board in the Children's Glenn for times. Good luck!
Celtic Quest Game – A bit like a scavenger hunt, you have a list of questions to get answered at different stops on the map. Questions may be about facts, history or trivia of different clans or other Celtic lore. Write down the answer on the sheet and collect a stone. When you have collected all the answers and stones, bring your sheet back to the Children's Glenn and choose a prize from the treasure check. Cost of the game is $2.00.
Fairy Tug of War – Lemon Drop fairy likes to play tug of war. Ask her if she will play it with you!
[wonderplugin_carousel id="5″]
Children's Glenn is sponsored by The Naked Goat Café & General Store
in Elbert, CO ♦ 719-800-2380 ♦ https://nakedgoatfarm.com